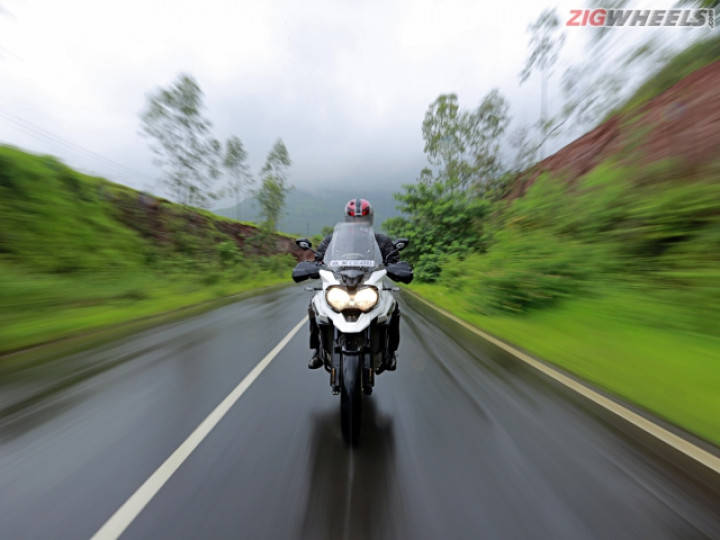 Unless you've been naughty and have snuck in a ride during this lockdown, your predicament at the moment is serious. Of course you want to cram your tail bag with all the unused outdoorsy stuff you've cleaned and re-cleaned in the last four months and go for that ride you've been denied for almost all of 2020. That's all you can think of while pretending to work (okay, some of you do have real jobs) and so, you've thought of everything you're going to do as if possessed by the spirit of a German mechanical engineer. Should you have, though? 
Also read: The Nicer Way Round: Should You Really Go Touring In The Rain 

Regardless of the hot pandemic soup we've gotten poured over our heads, planning your touring itinerary is mostly a good idea. Mostly. Hotel bookings are an obvious consideration although some of us are still quite untrusting of web portals and so tend to leave this for a 'look and feel' judgement. This works in most cases but it is something you should avoid in places where tourism activities are dictated by peak seasons. It happened to me once, on a ride to Rameshwaram and Dhanushkodi which has a tourist season… of one day. As luck would have it, it was that very day on which I chose to arrive, and thus I nearly ended up sleeping at an (already full-up) bus depot. The saviour was an exorbitantly priced hotel room, the very last one in the entire town, with only the salty sea breeze to offer for dinner. 
Also read: The Nicer Way Round – How Much Touring Should You Cram Into A Day? 

A more important lesson, however, was that of avoiding a rigid plan. It's only natural to, especially on familiar routes to known destinations and with a motorcycle you know like the back of your hand. We've all been there and done that. It usually goes like this: 'If I leave at 4, I'll be here at 7, there at 11 and then at my destination by 2. Simple!' Indeed, but only if you were going touring in a laboratory. The real world is anything but; or maybe it is, in the larger scheme of things, but we're only talking variables for now). On the road, things do go wrong. In fact, things can go wrong even before you hit the road. There's a chance you'll have overslept, which is only slightly less worse than having underslept (don't we all?). There's a chance a piece of luggage simply won't strap up ideally enough, taking away 'crucial' minutes, or that the zip on your favourite riding jacket has decided to let go. It could be absolutely anything. 
Also read: The Nicer Way Round: Does Speed Matter? 

What matters is not necessarily the gravity of the problem, but your mental ability to accept and deal with it. In most cases you turn into a living, breathing body of dejection and frustration, and that sucks the romanticism of being on your motorcycle right out. Now, in an instant, you won't be anywhere by 7 and certainly nowhere close to where you thought you'd be at 2. Darn! There goes that delicious lunch you'd promised yourself. It's human to expect but it takes mindfulness to manage expectations, and you can't be wholesomely mindful with a riding jacket that now opens both ways, or with a luggage strap that's been swallowed whole by your chain sprocket. 
Instead, and if you absolutely have to, try to have a hazy outline of where you'd like to be – that just takes your mind of any possible fatigue and keeps you upbeat. Rigid goals are just a poor idea because with it comes the pressure of a ticking clock, and the only instrument with which you can largely counter this pressure is the throttle. Fun, but not foolproof.  

While that takes care of the attitude aspects, where you should invest your planning energies is in identifying the can't-do-withouts. Identify the petrol stations you're going to need to stop at, and try to figure if you can get a mechanical issue fixed along the way (don't become obsessed with it, though). For those venturing into wild expanses, definitely think of the crucial spares and tools you'll be needing. For riding through geopolitically sensitive areas, a quick Twitter search should keep you abreast of any local developments such as a roadway strike or some other form of public outrage. With that out of the way, it can also be immensely helpful to sport some degree of mechanical aptitude. It's not a deal-breaker, but knowing the basics, such as how to take off a wheel in the case of a puncture, can save you a lot of time and fatigue. 
If motorcycle touring was a clinical experience, many of us wouldn't chase it at all. Sure, there is an app and a website for every aspect of your motorcycle ride but the algorithms they're based on are programmed to view the world from behind sunny days and rose-tinted glasses. There is an addictive sense of adventure to it that keeps us longing for more, which goes to say that your next big ride can be as much of a smooth sail as it can be a disaster. It's best to be out there, in complete consciousness, mentally equipped to deal with an unimagined variable, than to pile your burden of expectations on everything you've been told by the Internet. Oh, the irony!
https://www.zigwheels.com/news-features/news/motorcycle-touring-tips-planning-for-the-ride/39390/