Considering how many conspiracy theories have been generated by the assassination of President John F. Kennedy, it is hardly surprising that this historical event has been a consistent source of movie, television, and book inspiration — particularly for genre. Traveling back in time to stop this death from coming to pass is one such avenue tackled by Stephen King, Quantum Leap, and The Twilight Zone. Other presidents have been murdered while in office, but no one more than Kennedy has prompted this kind of reimagining.
In 2008 and 2009, The Umbrella Academy graphic novel portrayed a version of this time-travel trope in the six-issue "Dallas" series that provides the foundation for the second season of the Netflix TV adaptation. However, there are major changes to the setup and resolution, which see the Hargeeves siblings caught up in one of the 20th century's most explosive moments. Rather than using this timeline jump to save Kennedy as the audience might expect, it is a Trojan horse that allows an exploration of other important historical events and personal entanglements.
Spoilers for The Umbrella Academy Season 2 finale ahead.
As soon as you see the words "Dallas, Texas 1963," it is virtually impossible not to conjure an image of Dealey Plaza on that fateful sunny November day. Even though there are seemingly limitless theories and quibbles about what went down, the result is still the same — Kennedy was killed. Thrust from an apocalyptic situation in 2019, Number Five (Aidan Gallagher) saves
…
Read More
At 3 am ET on Friday morning, the Hargreeves siblings were sprinkled all across the city of Dallas' timestream as Netflix's The Umbrella Academy came storming back into our lives for a second season. While we're holding our cards close to our chest regarding our review of the season (posting this weekend), we will say that there's a lot going on right from the start. You already know that Five (Aidan Gallagher) grabbed his family and time jumped to safety at the end of last season, and between teasers and trailers we know that they ended up in Dallas in the early 1960's. Small problem: they didn't land at the same time. Literally. As you're about to see. What follows is an official look at where (and when) the Hargreeves ended up as well as a glimpse at what they did when they got there. It should go without saying that we have quite a few MAJOR SPOILERS AHEAD! moments ahead, so tread carefully:
Luther (Tom Hopper) lands in 1962, working as a driver for the owner of a burlesque bar (John Kapelos), who becomes a sort of father figure for him. When he's not looking for his family, or racing with Five to stop the nuclear doomsday and get back to 2019, he's using his super strength in underground boxing rings.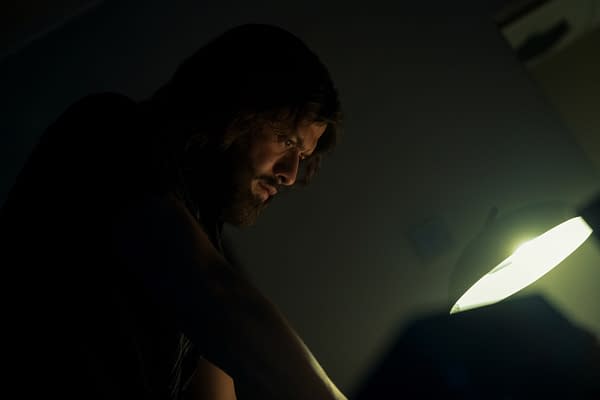 Diego (David Castañeda)
…
Read More