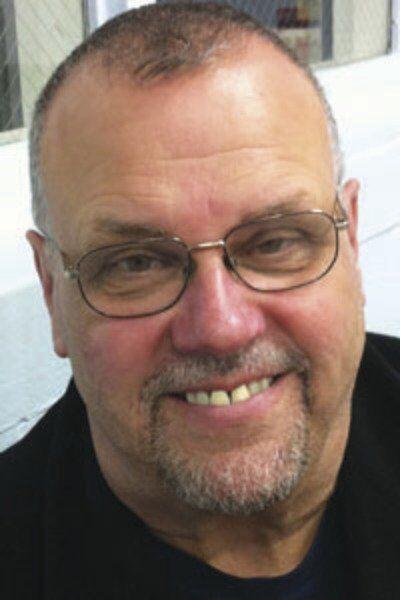 Vacation time was a little different this year. OK, it was a lot different.
I had put in my request for time off at the radio station months ago, at the Dawning of the Era of COVID. As the first week of August got closer, we were heartened when we saw New York's efforts at crushing the curve paying off and we were able to still take our trip.
But it was a little tricky.
We made the safe and cautious decision to travel only to the one state in the United States that had the best numbers, had the safest conditions and, frankly, a state we could get back into New York from.
We let the data decide where we would vacation. If the "greenest state" was Ohio, then that is where we would spend a week. If it was West Virginia, the same thing. We were determined to be prudent and let the focus of this year's vacation be more about safety precautions, positive data and pared down expectations.
We studied the graphs and the news reports and watched the CDC website twice a day until the time came to make reservations and plot our journey. So, at the very last moment we settled on the safest, the greenest state in the union at the time of our departure. Where to?
Maine. Yes, Maine.
I'd never been to Maine before, but that was our decision, so off we went, just me and Trish, on our merry way. Kind
…
Read More
A travel consultant shared some tips on summer travel for those wanting a break during the COVID-19 pandemic.
Chuck Flagg said he recently took a trip to a resort in the Dominican Republic.
He said the airport was not packed and the planes were half full. The resort itself was booked at 15 percent.
SEE RELATED STORY: Air travel is picking up again but there are changes
Flagg also said things are changing every day with the pandemic. The Dominican Republic has a new policy in place requiring travelers to test negative for COVID-19.
SEE RELATED STORY: Baylor students must test negative for coronavirus before returning to campus this fall, officials say
Resorts in Cancun, Mexico, are not packed and neither are the Florida Keys.
He said to be sure to get insurance that allows cancellation for any reason if you plan to travel.
"I would also recommend checking with the tourism board of the places you want to go to every day because this situation is so fluid," said Flagg. "The story we are telling today could change tomorrow."
Those cancel-for-any-reason policies can cost up to 40 percent of your trip expenses, but right now there are travel deals, so that could offset the costs.
One last tip he shared was to be sure to check restrictions on people from Texas because some states require you to quarantine for 14 days on arrival.
SEE RELATED STORY: Houston family put on 14-day quarantine after returning from Louisiana
Follow Jeff Ehling
…
Read More