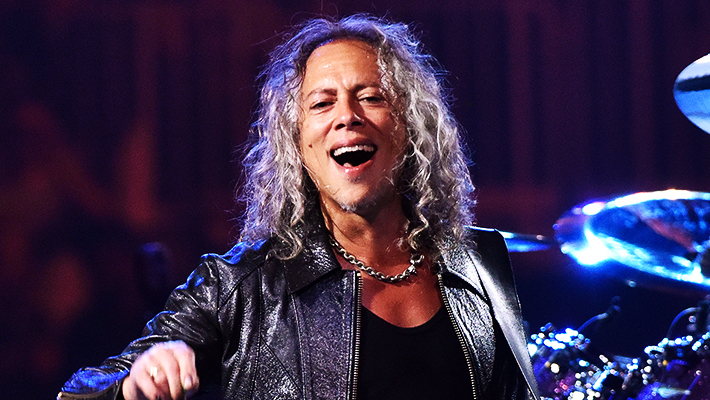 When Edwin Outwater listens to Metallica, he doesn't merely hear the most successful American metal band of all time. He's also reminded of an iconic 20th century Russian classical music composer.
"That dark lyricism is so much of what sets Metallica apart from other bands, and Shostakovich," he says. "Also, Shostakovich can get really aggressive and kind of thrashy as well."
It makes sense that Outwater, a symphony conductor from California who is currently the music director of the San Francisco Conservatory, was tapped to oversee last year's collaborative concerts by Metallica and the San Francisco Symphony at the new openly Chase Center. The shows, which will be released Friday as the live album S&M2, were a sequel of sorts to performances in 1999 by Metallica and the symphony conducted by the late Michael Kamen, in which they played dramatically revamped renditions of songs like "One" and "Master Of Puppets." S&M2 marks a return to the same expansive sound, mixing up classics like "Nothing Else Matters" with newer songs such as "Moth Into Flame."
When I mentioned Outwater's Shostakovich comparison to Kirk Hammett during a phone interview earlier this week, the Metallica guitarist swiftly concurred.
"I've listened to Shostakovich, and it's really super dark. And then it gets really super intense, really at the turn of a dime," he said. "When I think about those factors, I mean, heavy metal does that as well. There's an intensity, there's a moodiness, and an intensity of emotion. And heavy metal, we're able
…
Read More