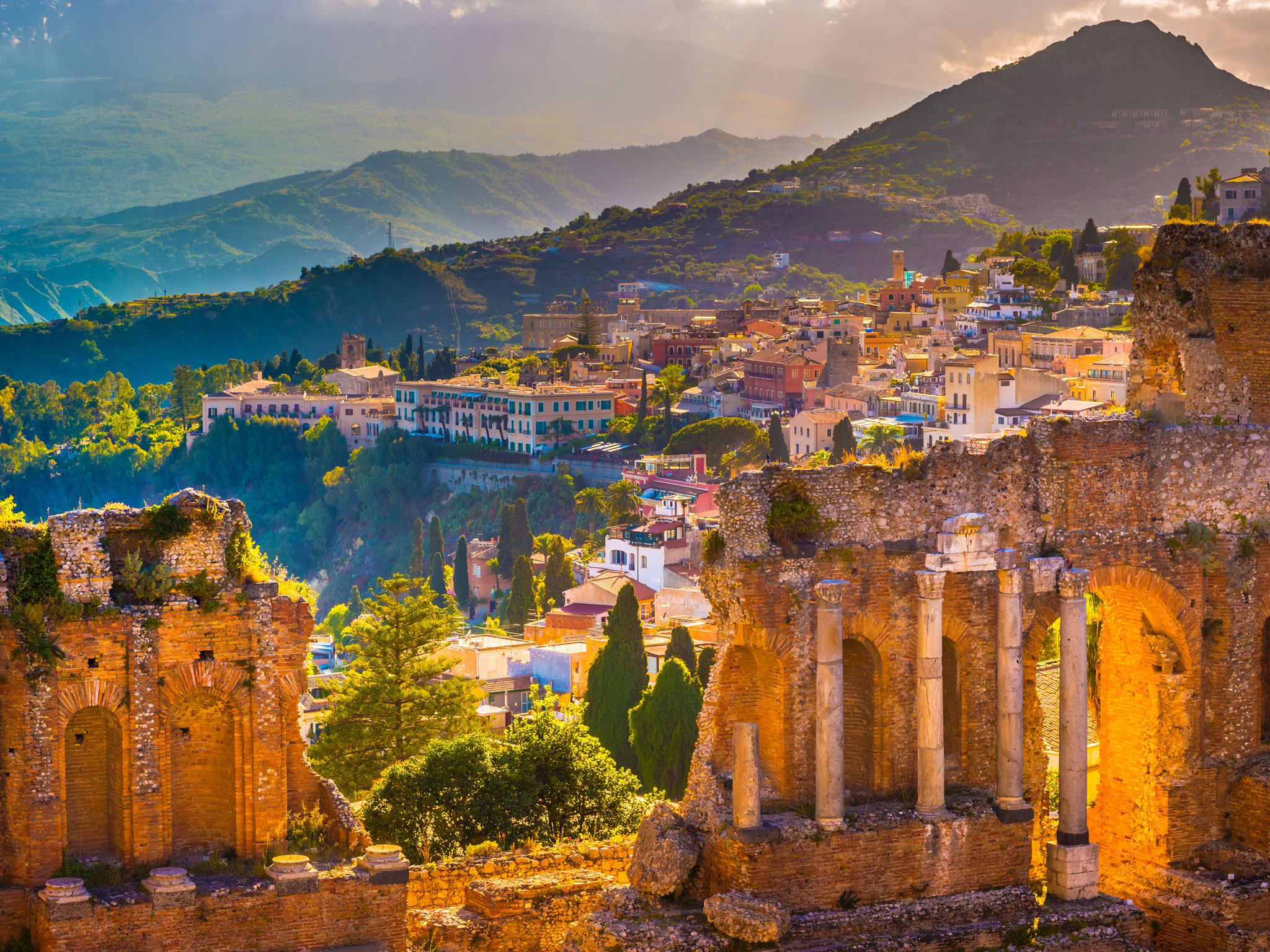 What we'd do to be nibbling aperitivi in a Sicilian piazza right now. Your own country's travel restrictions allowing, the Italian island is offering a major incentive for all those who visit in the coming months. In a move to reboot its tourism sector, the regional government has confirmed that it will cover a third (one in three nights) of visitor's hotel expenses, as well as entry to attractions on the island. 
Sicily has lost upwards of €1 billion in tourism-related revenue since Italy shut down on March 10, and, as a reaction, island authorities are to offer discounts on hotel stays, as well as free tickets to all its many museums and archaeological sites. The discounts will also apply to 'non-hotel accommodation facilities, agriturismi (farm stays), travel agencies, tour operators [and] registered tour guides', according to The Local. The 'See Sicily' voucher scheme is costing the island a fair amount, which it hopes to recoup quickly as tourists book cheap post-lockdown breaks.
'€75 million has been allocated for the advance purchase by the region of vouchers and cards to be distributed, for promotional purposes, to tourists, once the health emergency has ceased,' the island's local authority has said. 
Originally, the scheme was slated to only apply to travellers visiting Sicily in autumn 2020, but authorities are now saying it 'could run until December 2021'. It was also originally said to cover flights to the Italian destination too, though that is no longer part of the plan. 
The vouchers
…
Read More
On one of the smallest islands in California's least-visited national park, my daughter, Grace, and I went in search of splendid isolation. We found carnage, heard shrieks and wandered the topography of an acrophobe's worst nightmare.
I recommend it — so long as you know what you're getting into.
The island is Anacapa, part of Channel Islands National Park. To get there from Los Angeles, we got up early and drove an hour to Oxnard's Channel Islands Harbor, where concessionaire Island Packers runs daily boat trips to Anacapa, about 12 miles out.
On the way, there's a good chance you'll spot dolphins alongside your vessel, as we did.
Question: Is this really a good time to board a ship?
Answer: The Vanguard, which usually can carry 81 passengers, is now capped at about 30 passengers, whose positions are closely monitored by the small crew. No more than nine people at a time are on the upper deck. Masks are required. Passengers are urged to use and carry hand sanitizer.
We went on a Monday, looking for day-trip consolation after the pandemic trashed our plans for a road trip up the coast. (Though many hotels and campgrounds have reopened, state officials continue to warn that Californians should avoid gatherings and "should not travel significant distances for pleasure or recreation.")
Our trip took us less than 70 miles from
…
Read More