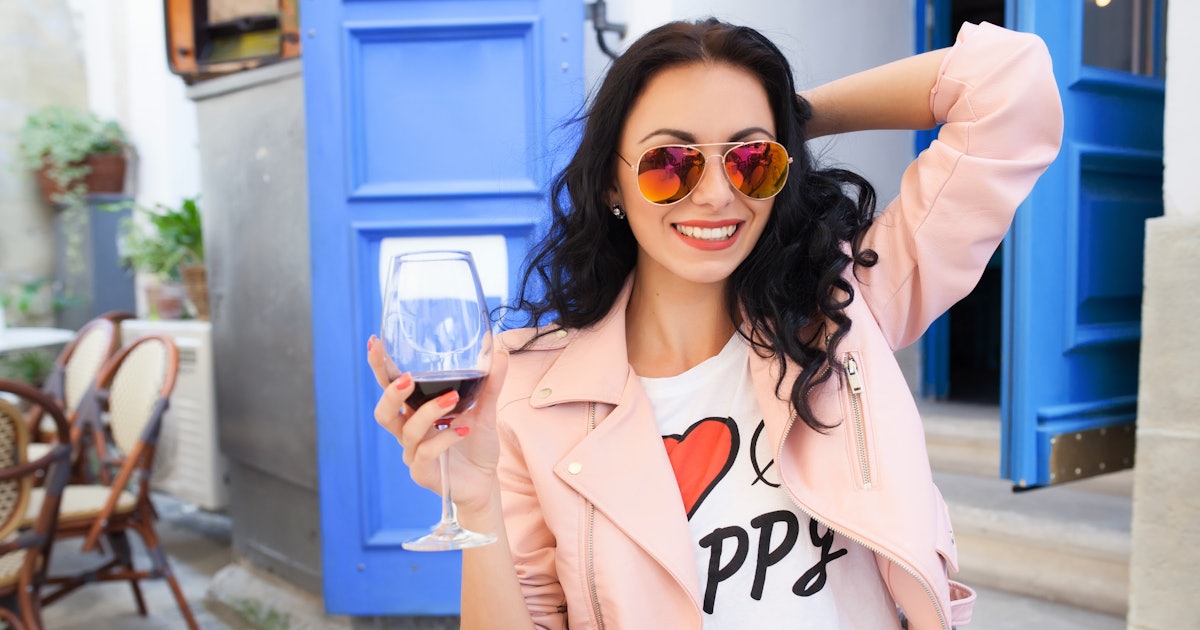 If you're passionate about your star sign and uncorking a bottle of wine with friends over Zoom, then celebrating National Red Wine Week with a blend that comes with a horoscope makes perfect sense. Just in case you didn't already have it penciled into your planner, this delicious week will start on Aug. 28 with National Red Wine Day, and it's a prime reason to try blends and labels you haven't before. Do yourself a delicious flavor and try H3 Wines' custom horoscope wine pairings before grabbing your go-to cabernet or merlot.
Whether you're an Aries, Virgo, Gemini, or Pisces, these wines will serve you and your tastebuds a combination that speaks to your life desires or bold intuition. You may even be caught off-guard a bit, because the wine you sip while enjoying a plate of cheese or snacking on olives will feel like your personality wrapped up in an artsy label with a delicate wing.
These wine pairings were created in a collaboration with New York City-based astrologer Lisa Stardust, who has been harnessing the powers of the universe for 10 years and guiding people on life, finances, and relationships. She knows exactly what wine will enlighten your soul and awaken your tastebuds, thanks to the element associated with your zodiac sign. Your friends, if they purchase their own perfect pairing, will take their own cosmic trip with every sip.
If you are a fire sign — such as an Aries, Leo, or Sagittarius —
…
Read More